A love of music, a passion for travel and a mindful devotion to fun since 1988.
What started with a breezy road trip and one tiny storefront in Portland, Maine, has since grown into an ever expanding small business with five shops, an online retail and social hub, and our very own brand of unique internationally inspired clothing, jewelry, boho home decor and gifts. We believe in responsibly importing eclectic goods that you won't find anyplace else. And yeah, we're still super devoted to fun.
Owners Pete and Kim Erskine and their three children Chauncey, Carly, & Caleb
are Mexicali Blues' original seekers, surfing street markets and bazaars from Bangkok to Bali in search of diverse and wearable treasures. Our buying model has its roots in Mexicali's very first inventory, a trove of funky, handmade clothes and accessories that Pete picked up during a post-college ramble through Mexico and Guatemala.
Sunshine Daydreams & Shakedown Street
Back then, we supplemented our imported wares with a lot of Grateful Dead merchandise—we even took our name from one of our favorite songs. Today, you'll still find plenty of official Grateful Dead gear and hippie-fied goods around the store, but Mexicali Blues has come a long way since that first little shop, crowded with concert tees and road-trip loot. (For starters, we don't close up anymore just because, hey, it's nice out.) 
Friends, Families, Communities, & Culture
We've spent thirty five years expanding our global aesthetic, filling our shelves with everything from colorful hand dyed batiks and tie-dyes to alluring gemstone jewelry, bohemian skirts and tops, and Eastern-inspired décor. Our apparel and accessories are handpicked and imported without any middlemen from around the world. We're committed to creating and maintaining long-term and mutually beneficial relationships with the artisans and families who create our products. Pete and Kim have known many of our vendors for a decade or more, and a highlight of their travels is the chance to visit workshops, catch up with old friends, and meet new ones.
A hippie store with a whole lot more
We believe in connecting culture and community. Our travels and our website take us all over the world, but our stores and our hearts are back home in Maine. We think globally and commune locally. From our flagship store in Newcastle to our new location in Portland's Old Port to our heart-of-town locations in Freeport, Raymond, and Bangor, you won't find Mexicali Blues at the mall. We love where we live, and we're proud to sponsor local concerts and events for environmental and educational causes.
Our S.M.I.L.E. Philosophy
The Mexicali Story
From Mexicali's humble hippie beginnings up to now...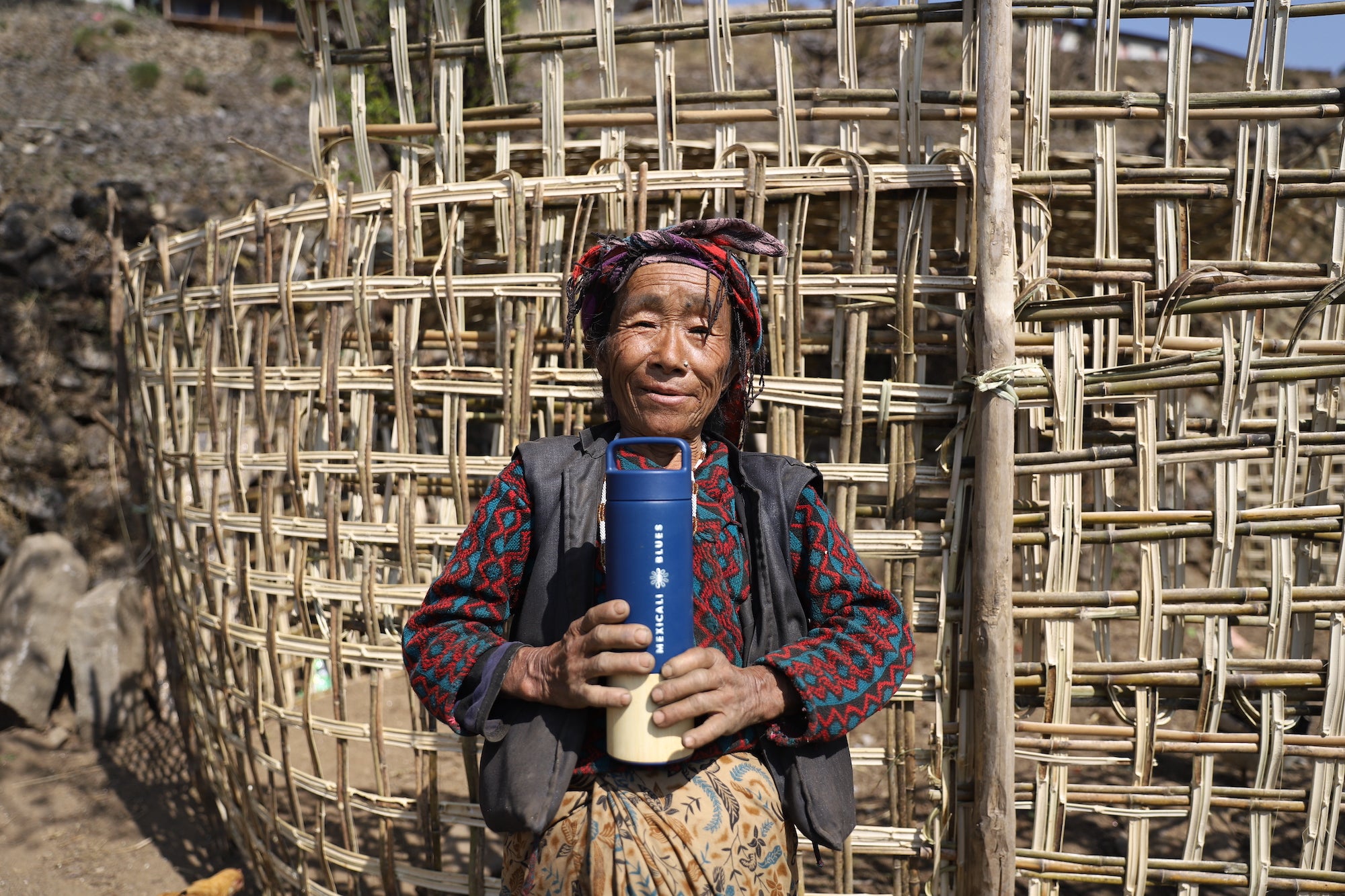 1% of Every Purchase
Learn more about how we give back with every purchase to organizations around the world that do a world of good.